PRESS RELEASE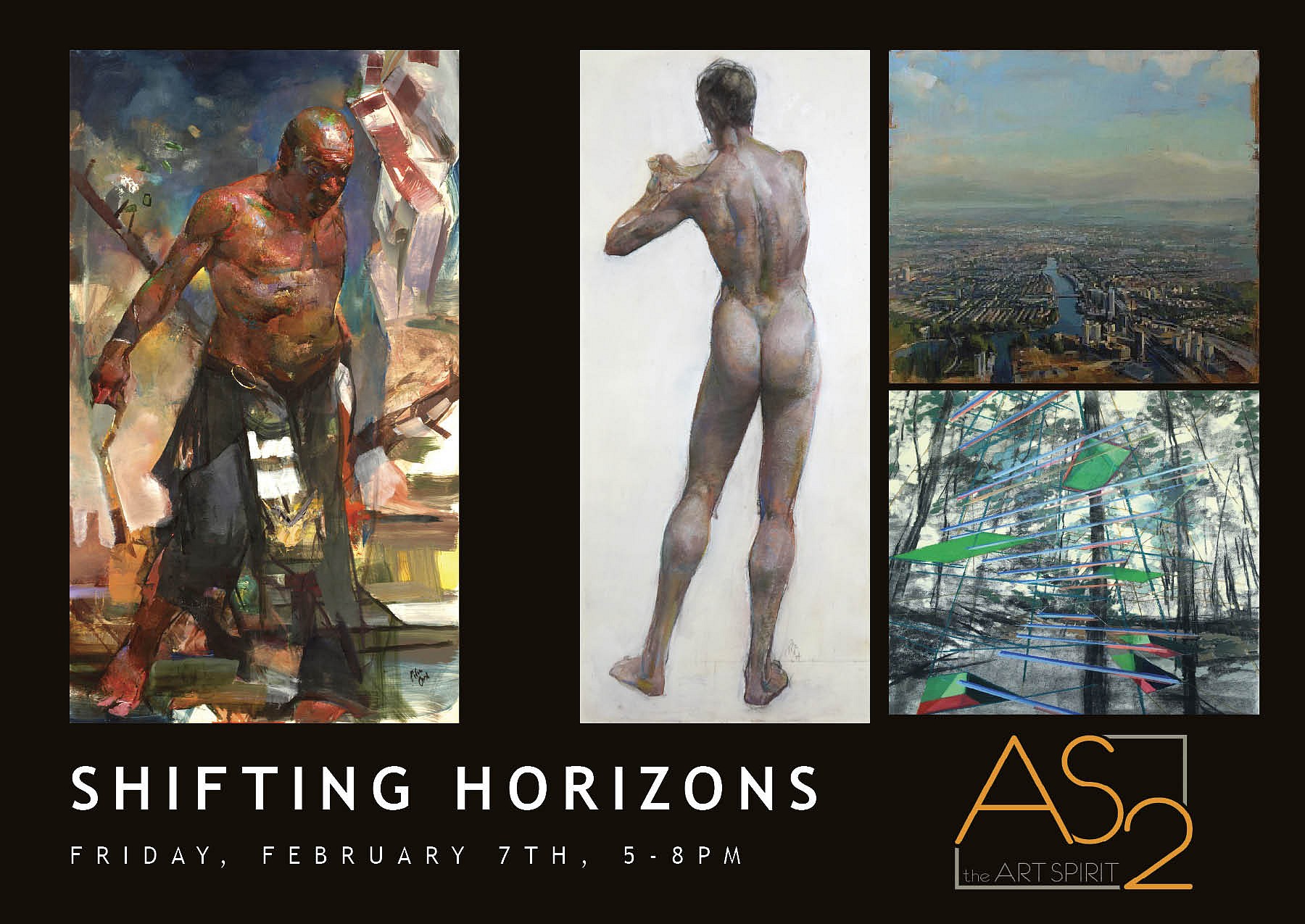 January 3, 2020 (Spokane, WA) – The AS2 pop-up gallery presents the works of two Spokane artists: Laura Truitt and Victoria Brace. Please join us at the Wonder Building as we celebrate the artwork of these two painters.
ABOUT THE ARTISTS
Laura Truitt – Spokane, WA
Laura Truitt is an Assistant Professor of Art over at Gonzaga University, teaching many classes ranging from painting to drawing. As an artist, however, she chooses to focus on landscape imagery, and how the audience engages with perspective and the space around us. The abuse and destruction of natural land, climate change, and mass consumption all fuel Laura's work, with her creating scenes that are one part industrial and other parts natural. Her works are therefore a call to action; she writes, "We can't see the forest for the trees. It's all or nothing. Sublime Nature. These perspectives frame how we see our world". Many of the pieces are frenzied and busy, but are still filled with a sense of order and nuance that invites the audience in to view the piece as a whole or to study its subtleties.
Victoria Brace – Spokane, WA
Born and trained in Russia, Victoria spent her childhood sketching, inspired by old towns, monasteries, and art museums. She graduated from Moscow College of Art and sold her work in Moscow, Russia until she moved to Spokane in 1999 where she now exhibits locally. Brace paints full time, focusing on the memory and essence of people she meets as opposed to using models for her portraits and portrait-like landscapes. By incorporating aspects of reality and altering them in her mind, Victoria makes the imagination feel like reality. Layered with rich colors and texture, her paintings, primarily oil, are ever evolving with her experience.