PRESS RELEASE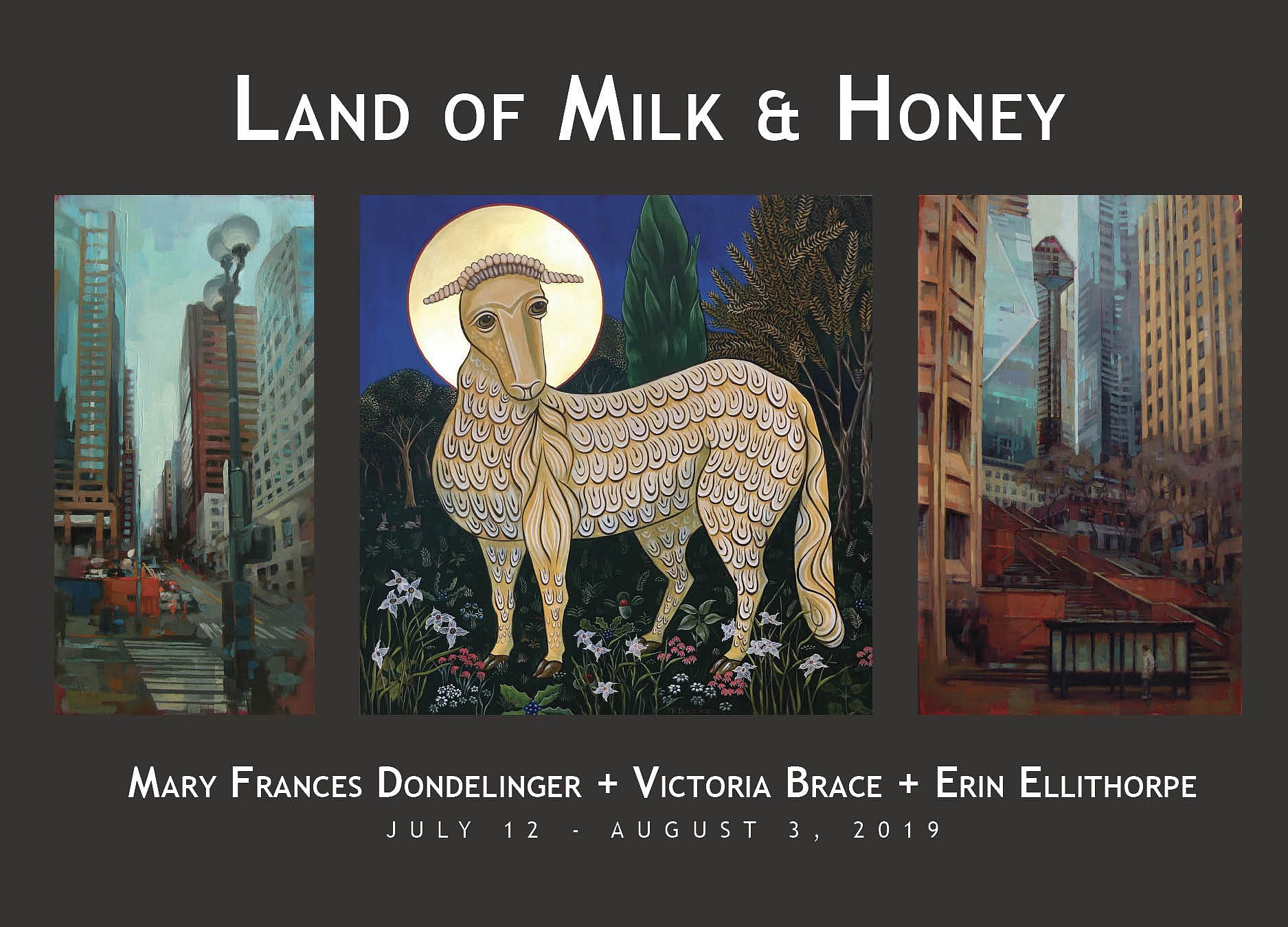 The Art Spirit Gallery unveils a collection of work by Mary Frances Dondelinger of Coeur d'Alene and Victoria Brace. The show runs through August 10th.
Please join us as we celebrate the arts throughout our community. Everyone is welcome.
ABOUT THE ARTISTS
Mary Frances Dondelinger – Coeur d'Alene, ID & Tucson, AZ
Using her art to observe the anxieties and motivations of Western humanity through visual allegories, metaphors, and iconography, MF Dondelinger's work always surprises. Since 2003, Dondelinger has focused on studying the ancient tradition of orthodox religious iconography, apprenticing with a master iconographer in Bologna, Italy and incorporating those studies into her work. Throughout her career, she has won numerous regional and local awards, as well as showing her work globally. Her recent work encourages critical thinking by presenting false truths with expansive messages involving the equality of gender roles in fictional ancient societies.
Victoria Brace– Spokane, WA
Born and trained in Russia, Victoria spent her childhood sketching, inspired by old towns, monasteries, and art museums. She graduated from Moscow College of Art and sold her work in Moscow, Russia until she moved to Spokane in 1999 where she now exhibits locally. Brace paints full time, focusing on the memory and essence of people she meets as opposed to using models for her portraits and portrait-like landscapes. By taking aspects of reality and altering them in her mind, Victoria makes the imagination feel like reality. Layered with rich colors and texture, her paintings, primarily oil, are ever evolving with her experience.
Erin Ellithorpe, Richmond, Virginia
Artist, creator, sculptor, designer, semi loner, lover of sleep, soft things (bed), long distance running, really good coffee and public libraries: North Idaho native Erin Ellithorpe was born in Westlake, California and raised in Harrison, Idaho.
Erin attributes most of her creative tendencies to growing up on a wooded thirty acres on the east side of Lake Coeur d'Alene where make-believe, dress-up, drawing, sewing, playing in the dirt, building forts, climbing trees, roaming and running free were just a few of her favorite pastimes. She credits her mom, dad, sisters, and brother for their unfailing love, support, and validation for everything she has created since day one.
Erin attended Savannah College of Art and Design in Savannah, Georgia her freshman year of college where she studied Fashion Design, before transferring to Seattle to attend Seattle Central College's: School of Apparel Design and Development Fall of 2011. There she spent the next three years studying the ins and outs of the apparel industry before receiving her AAS degree in 2014 in Apparel Design and Development from Seattle.
Since graduating, Erin has begun creating objects and figures outside those of the clothing design industry, taking her love for the human form and textiles to create large scale, life sized soft sculptures.
Erin was recently admitted into Virginia Commonwealth University's: School of Art –Sculpture and Extended Media program in Richmond, Virginia where she will be attending this fall to complete a BFA in Sculpture, further exploring her passion for creating 3-dimensional objects.