PRESS RELEASE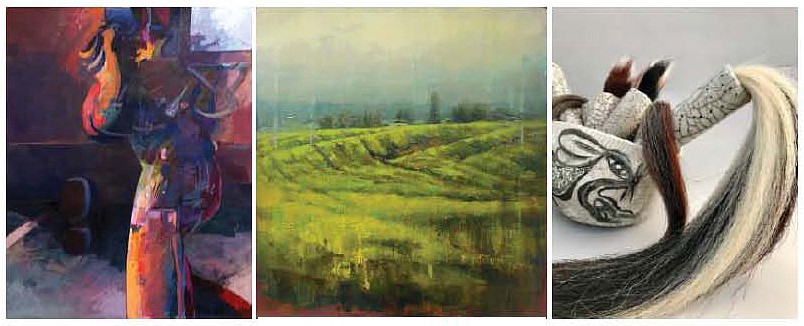 "Power of the Sketchbook: From Concept to Creation"
Rarely on public display, the artist's sketchbook captures drawings and ideas that serve as the foundation of the artistic process. And, in the words of artist Glenn Grishkoff, "these small visual tidbits of time and space allow for greater intimate connections for the birth of concepts and developing a unique style true to oneself." The Art Spirit Gallery is grateful to its three featured artists as they share a handful of their private sketchbooks for viewing in this special exhibition. The opening reception will be held in conjunction with Music Walk, presented by the Coeur d'Alene Arts & Culture Alliance. Join your friends and neighbors for both of these festive events.
Show Date: March 9 – April 7, 2018
Opening Reception: Friday, March 9 from 5-8 pm in conjunction with Music Walk
Artist's Informal Talk: Saturday, March 10 from 2 pm to 3 pm
Show Sponsor: Coeur d'Alene Summer Theater. We thank them for their support of the arts throughout our region.
Winter Gallery Hours: Tuesday through Saturday from 9-6 pm