PRESS RELEASE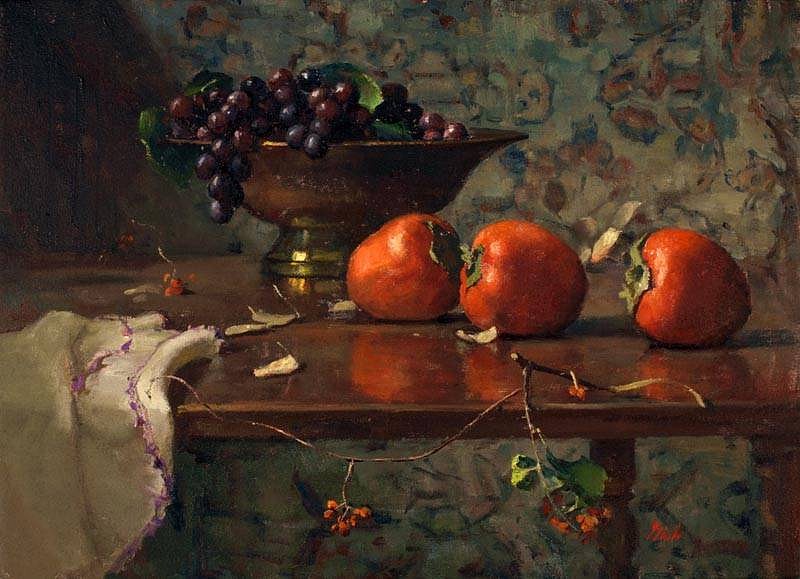 September 14, 2012 - October 6, 2012
The Art Spirit Gallery is proud to open a rare showing of 60 notable works by renowned artist Del Gish with a reception on Friday, September 14 from 5-8 in conjunction with the 2nd Friday Downtown ArtWalk. This show runs September 14 – October 6. Everyone is welcome!
………………………………………………………
ABOUT THE ARTIST & EXHIBIT
One of the highlights of 2012 is the monumental exhibition of paintings and drawings by Del Gish, a highly-respected, yet semi-reclusive artist and resident of Medical Lake, Washington. Gish's last major showing of this size was in 2003 at the venerable Frye Art Museum in Seattle.
Born in rural Oklahoma, the son of two professors, Del Gish received his master of fine arts degree from the University of Idaho after an undergraduate degree in philosophy from Northwest Nazarene University. Gish studied with Russian American master Sergei Bongart and helped organize the well-received Bongart workshops in southern Idaho. He furthered his studies at Art Students League in New York under notable painters David Leffel, Harvey Dinnerstein, Burton Silverman and Nelson Shanks. Gish's work is in public and private collections, including the Art Students League in New York City, the Seattle Art Museum, the Frye Art Museum, and the SAFECO collection.
In addition to his classic still lifes and landscapes, many of the works in this show are portraits and street scenes from Gish's travels in Russia, India and Rwanda. "Observing how people live is fascinating," says Gish, whose travels include two years in Belize via the Peace Corps. Based on intense observation and studio discipline Gish demonstrates a profound respect for a tradition that prescribes painting as a vehicle for self- knowledge, a tool for probing the nature of visual truths. He balances a finely-tuned understanding of aesthetics—color, shape, value, shadow, light, form—with an intuitive ability to unify those same aesthetics into a balanced whole.


ARTIST STATEMENT
"I think that above all else students should be making an effort to paint what they see, to put a lot of effort into just seeing, and to master the fundamentals. Expression can be put off till later. Learning to handle paint, to draw, to render correct value and color relationships is of primary importance for students. A teacher can help with these basic things but one must be completely independent when he makes a personal expression. What a person feels inside himself, what he wants to express, is really none of the teacher's business..."