PRESS RELEASE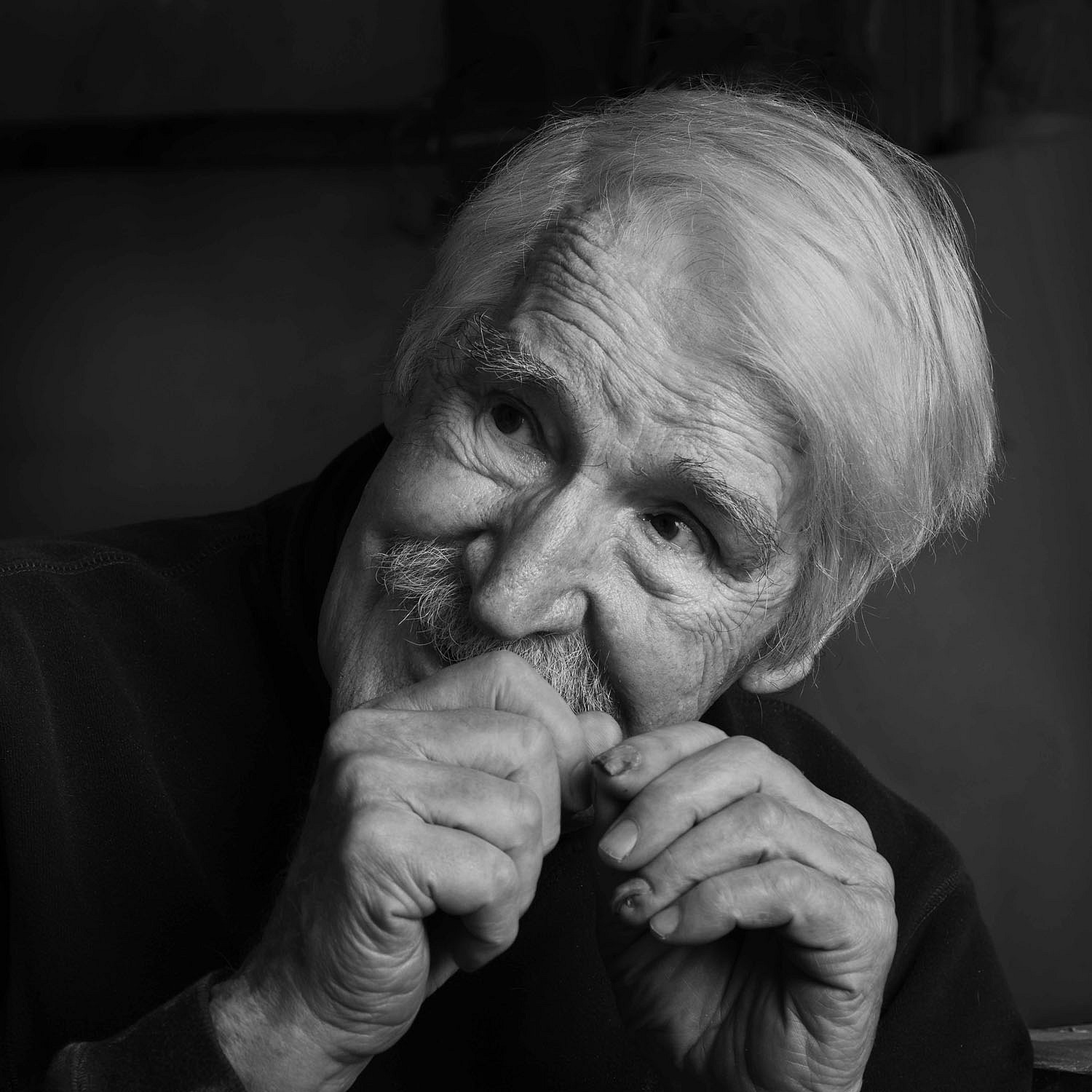 Opening Reception on January 8th from 5-8:00 pm
This show is sponsored by THRUX LAWRENCE, the local haberdashery and leather goods manufacturer. We thank them for their great products and their support of the arts in our community.
About this Exhibit
At 87 years young, Uncle Harold is unstoppable! To kick off the new year, The Art Spirit Gallery opens a show of over 100 new works by Harold Balazs including fifty vibrant enamels, numerous paintings, drawings and mixed media assemblages. In addition various pieces from the past, some dating back to the 1950's, will also be available including enamels, sculptures, paintings and even some surprises. The Art Spirit Gallery has been proud to represent Balazs since 1997.
Balazs describes his life's work with these words: "I make stuff because it is better than not making stuff." Fortunately for Balazs faithful followers and collectors, this prolific artist is still making stuff.
About the Artist
In the Northwest, Harold Balazs is a household name. And for those who have explored the region in the past six decades, chances are great they've been touched by his large-scale public art pieces that populate plazas, schools, parks, libraries, government offices, and college campuses. Metal sculptures, concrete reliefs, enamel murals, walls of carved wood and brick reflect the breadth of the artist's creativity and decorate cities throughout Washington from Seattle to Spokane. Others dot the landscape in Oregon, Alaska, Montana, and Idaho.
Perhaps his most famous pieces are found in Spokane in Riverfront Park, former site of Expo '74. Chosen as the primary artist for the world's fair in 1974, Balazs created a 32-foot sculpture derived of twenty concrete panels and patterned after a Japanese lantern that dazzles visitors and illuminates at night. Centennial Sculpture, a curious and playful tangle of stainless steel completed in 1982, floats in the Spokane River. Balazs' latest masterpiece for the park is the giant Rotary Fountain, a series of sprinklers and spouts supported by five 24-foot steel columns he co-created in 2006. Also famed as a leading liturgical artist, Balazs has created art – including carved doors and altars, enamels, and stained glass - for more than two hundred churches and synagogues in the region since the 1950's, including Spokane's St. Charles Borromeo Catholic Church and Unitarian Universalist Church.
Balazs can take responsibility for public art in Washington in more ways than one. Shortly after earning his bachelor degree of arts from Washington State University in 1951, where he was viewed as one of the top students of his program, Balazs served three terms on the Washington State Arts Commission and helped establish the Art in Public Places Program (AIPP) that facilitates the acquisition, placement, and stewardship of artwork in state-funded building projects throughout Washington. To date, more than 4,500 artworks are sited throughout the state for public enjoyment thanks to AIPP.
An Icon he is. Over his extensive and productive career as an artist, Balazs has received notoriety throughout the country and has been honored with a plethora of prestigious awards, including the American Institute of Architects Gold Medal for Architectural Craft, the Creative Achievement Award from the Enamellist Society, the Seattle Metal Guild Lifetime Achievement Award and an honorary doctorate from the Gonzaga University School of Law. His work is displayed in the Smithsonian American Art Museum. And in 2001, Lloyd Herman, founding director of the Smithsonian's Renwick Gallery, hand selected Balazs for Northwest Designer Craftsmen's Living Treasures video series. Also, Balazs' contributions to the field were celebrated in a major retrospective exhibition in 2010 organized by the Northwest Museum of Arts and Culture and documented in a 160 page book published by the University of Washington Press.
Born in Westlake, Ohio, a short distance from Cleveland, Balazs learned the art of metal working from his father, a sheet-metal worker and air-conditioning repairman. His mother, a woman who valued the arts, enrolled the budding artist in art classes at the Cleveland Museum of Art. Here Balazs became enamored with enamel panels and vowed to practice the same art form one day. And that he did. Today Balazs resides on seven acres of paradise in Eastern Washington with Rosemary, his wife and devoted art assistant of 65 years.