PRESS RELEASE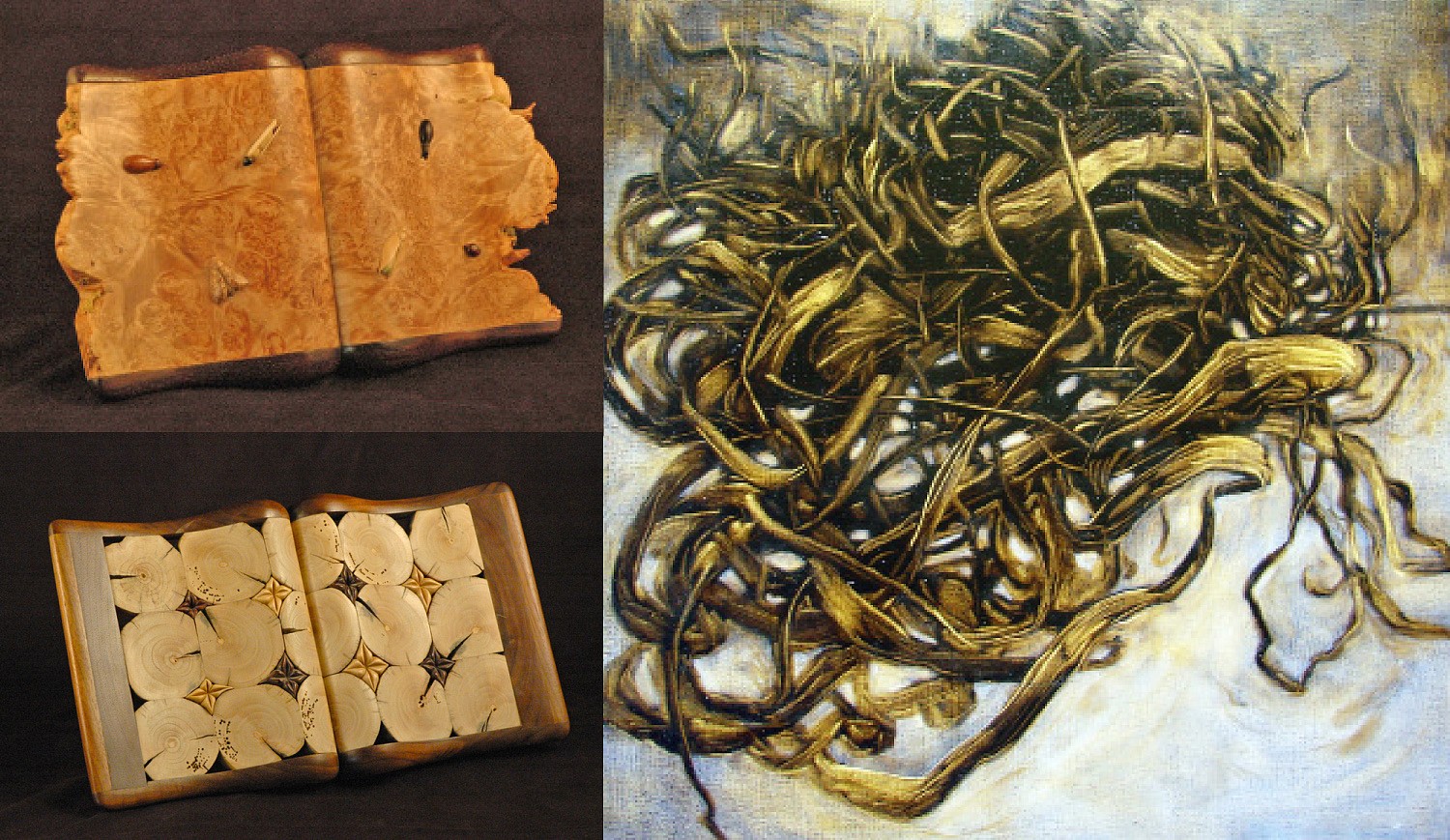 The Art Spirit Gallery is proud to open a show of new work by northwest artists and educators, Morse Clary and Mary Farrell. Please join us on Friday, October 9 for the Opening Reception in conjunction with the 2nd Friday ArtWalk. Meet the artists and enjoy a lively evening of fine art, fine dining and good friends in Downtown Coeur d'Alene. Everyone is welcome!
Mary Farrell and Morse Clary will give an informal talk and demonstration in the gallery starting at 1:00 on Saturday, October 10.
Fall/Winter Gallery Hours: Open Tuesday through Saturday from 11-6
This month's show sponsor is FIRE, Artisan Pizza at 517 Sherman Avenue. We thank them for their delicious food, fine beverages and great service, and for their continued support of the arts in our region.
Organic Forms with Mary Farrell and Morse Clary
Mary Farrell's new work embodies the passion the artist possesses for the human body and plant forms. In her figurative drawings and monotypes, Farrell celebrates the life energy of the human form, allowing space in her pieces to become ambiguous and engaging. In her "Summer Series," on plants found in her garden, Farrell explores a process similar to monotype in which she layers ink on wood, inviting the viewer to see more deeply into the depth of the images.
Farrell received her MFA in printmaking from the University of Cincinnati in 1995. She is a professor of art at Gonzaga University, where she has taught drawing and printmaking for twenty years. Farrell has had numerous exhibitions across the country and in China. Her work is part of the collections of the Portland Art Museum, City of Seattle Art Collection, Jundt Art Museum, Northwest Museum of Arts and Culture, and the China National Academy of Fine Arts in Hangzhou.
For this upcoming show, Clary showcases his newest sculpted mixed media wood book forms. As an instructor, Clary has developed a great love and respect for books as embodiments and conveyors of ideas, stories, information, and possibilities. This investigation of pages, fragments, and ancient text are Clary's language of the visual arts.
Clary received his MFA from the University of Idaho in 1970 and taught art at the university level for three decades while fostering his own fine art passion. He retired from teaching in 1998 as Professor Emeritus from Columbia Basin College, Pasco, Washington and dedicates his time to making art in his studio. In March of 2015, he was awarded the People's Choice Award at the Bellevue Art Museums "Knock on Wood" Biennial.
…………………………………………………………………
UPCOMING SHOWS AT THE ART SPIRIT GALLERY
November 13-2
Kay O'Rourke & Gerit Grimm– expressive oil painting & figurative ceramic sculpture
-Opening Reception & ArtWalk: Friday the 13th of November from 5-8
-Show sponsor: Le Danse—presenter of Eugene Ballet Company's "The Nutcracker" performed at North Idaho College on December 5.
December 4 – January 2
17th Annual Small Artworks Invitational –artwork smaller than 12" by 30 artists
-Opening Reception: Friday, December 4 from 5-8
-ArtWalk Reception: Friday, December 11 from 5-8.
-Show Sponsor: Idaho Cuisine & Spokane Sizzle Magazines
January 8 – February 7, 2016
Harold Balazs –mainly enamels
-Opening Reception: Friday, January 8 from 5-8
-Informal Artist's Talk at the Gallery: Saturday, January 9 beginning at 1 pm
February 12 – March 6
Jerri Lisk –acrylic painting on aluminum
-Opening Reception: Friday, February 12 from 5-8
-Informal Artist's Talk & Demonstration at the Gallery: Saturday, February 13 beginning at 1 pm