PRESS RELEASE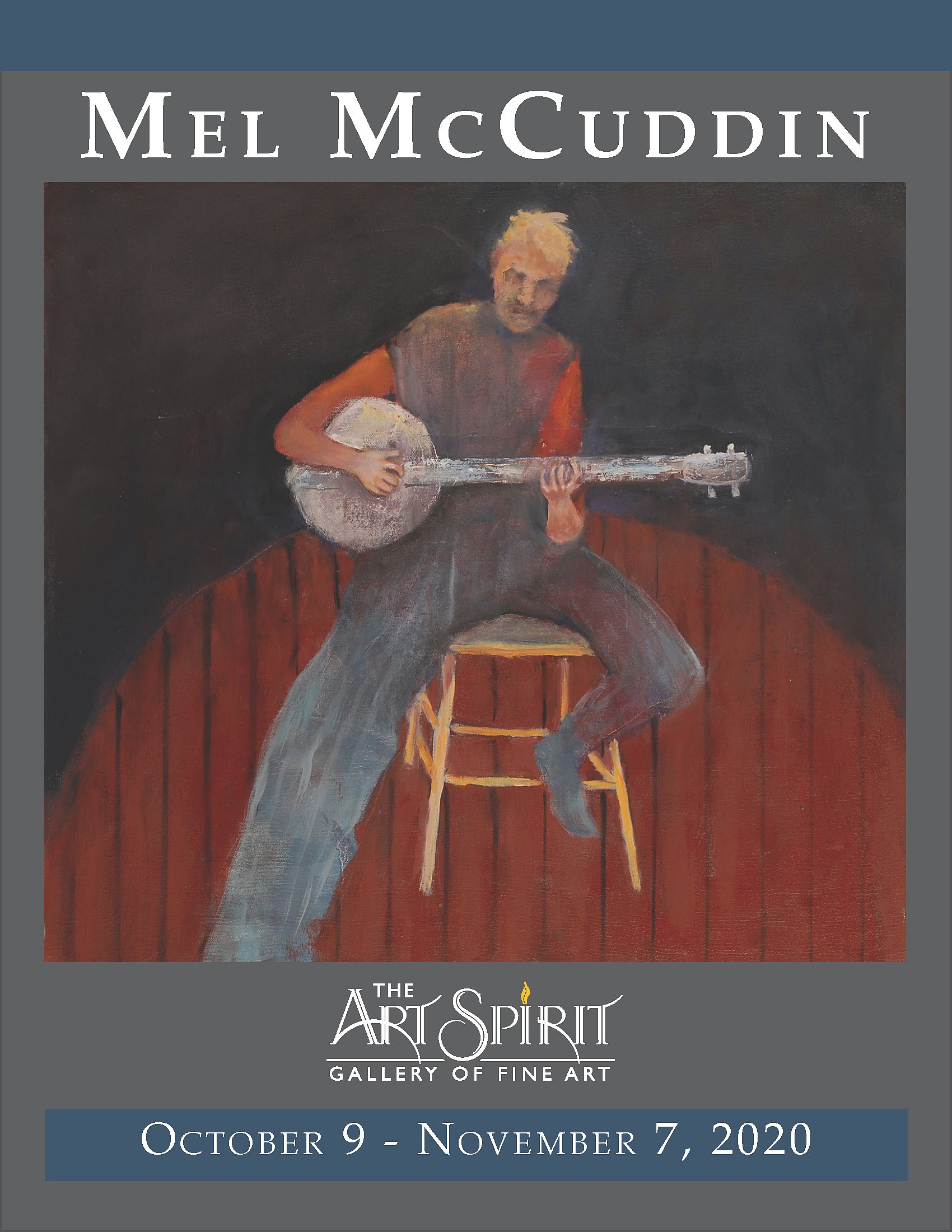 Six decades ago, in pursuit of a hobby, McCuddin picked up a paintbrush and extra house paint gifted to him by a friend and began his journey as a practicing artist. For the fi rst forty years, he worked as a truck driver for Early Dawn Dairy to support his family and with his wife's encouragement would retreat to his studio each evening to explore and perfect his craft. Without pressure to please buyers, he reveled in the freedom to develop his personal uninhibited style, using texture and unusual color combinations to his advantage. Those familiar with McCuddin's work are well aware of his exceptionally unconventional animal and human subjects. According to the artist, most relate to politics, human actions, and relationships. "In general, my subjects are inspired by human experience, both good and bad, as it offers an endless source of material."
At a youthful 84, McCuddin continues to paint subject matter that both delights and intrigues viewers. Active in the regional art scene since the 1960's, the established artist has continued to show high-value work at The Art Spirit Gallery since 1997, the year the doors first opened.
Although McCuddin's work has evolved over the years, the artist has remained faithful to his approach. Without a predetermined subject in mind, he lines up freshly stretched canvases and spontaneously applies paint with a thick brush, rag, palette knife, or fingers, completely covering each canvas. Decisions regarding color, light, and space are largely intuitive.
"I'm just flying by the seat of my pants," admits the artist. Later, once this random under-painting is dry, McCuddin sits in the quiet solitude of his studio to observe, waiting for an image to emerge. Perhaps a shape will suggest a mug of coffee as seen in "Cup of Joe," or a pattern of light areas might inspire a broken pot as seen in "Oops." Each piece starts with something exciting, a unique idea develops, and the narrative begins.
After sixty years of painting what brings this artist joy? Knowing he contributes one-of-a-kind thought provoking art to the world keeps him returning to his studio day after day.