PRESS RELEASE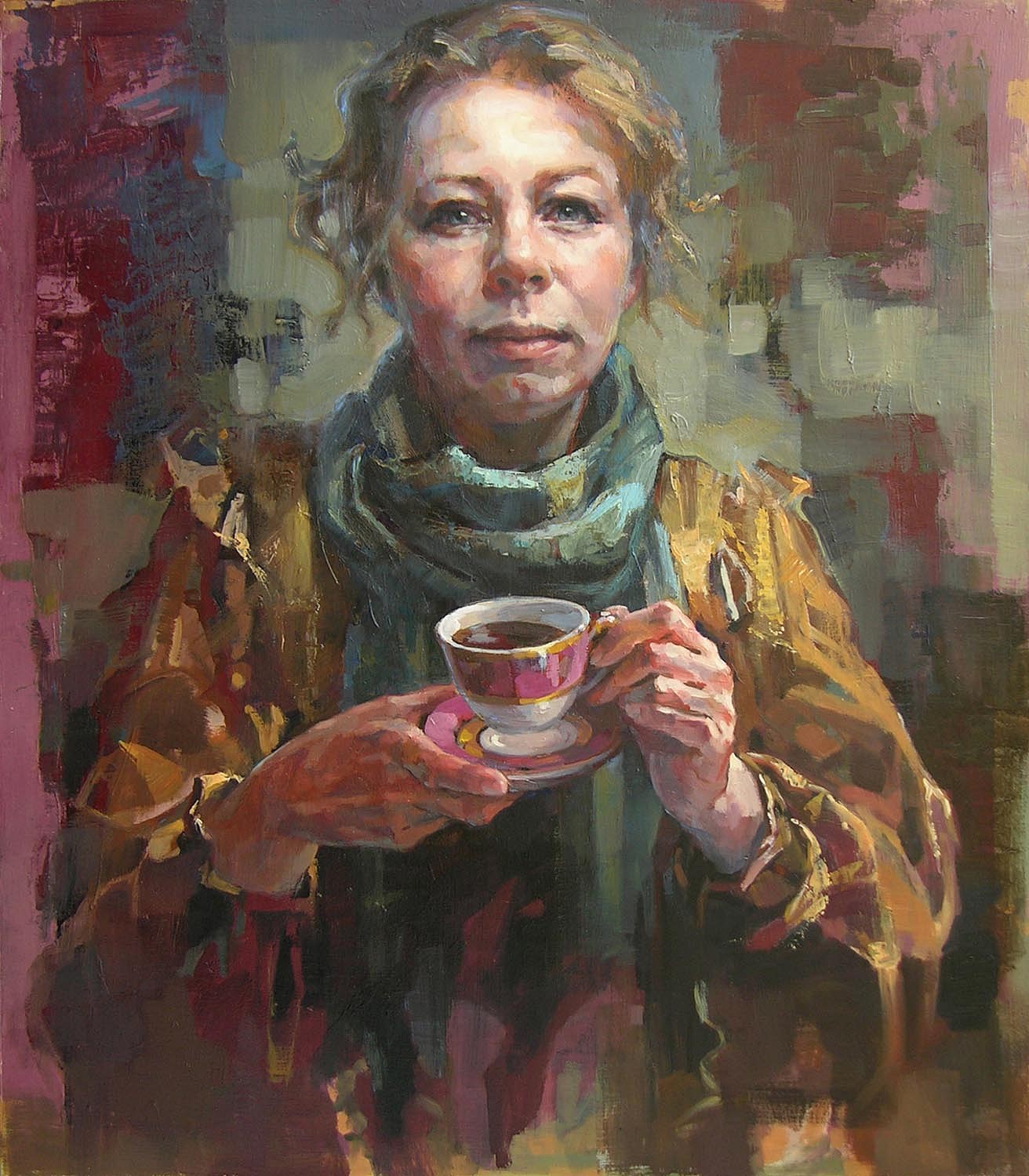 November 8, 2013 - November 30, 2013
-Join us at The Art Spirit Gallery on Friday, November 8th for ArtWalk and the Opening Reception for Spokane resident Victoria Brace. The community is invited to meet the artist and see her 20 new oil paintings. This show is sponsored by Idaho Cuisine Magazine.
-The artist will give an informal talk/demonstration on Saturday, November 9th at 1 pm.
- FALL HOURS: Open Tues-Sat from 11-6
……………………………………………………………………………………………………………………………………
Victoria Brace is a native of Russia, where she attended the Moscow College of Art. She has lived in the United States for 15 years. Brace moved to Spokane in the late 1990's to work as a computer-graphics artist. Her retirement from that field in 2008 allowed the artist to focus solely on making paintings in her studio. Since that year, Brace has been represented by The Art Spirit Gallery and included in numerous group shows. The artist was featured in a dual exhibition in 2010 and her first solo show at The Art Spirit Gallery in 2011.
Regular visitors are familiar with Brace's hauntingly beautiful still life and figurative works. Her most recent paintings are of the human figure, a genre which Brace handles with unique methods. With the exception of a few self-portraits, Brace does not work directly from a model. She studies the faces and figures of people she meets, creating a mental inventory of visual information. When the work begins on a new painting, it is motivated by an internal point of reference. An intangible feeling prompts the beginning of the work and functions as a benchmark during the painting process. Brace rarely presents a portrait of a specific person, but rather communicates the essence of a character.
While Brace's figures develop intuitively, the works are constantly guided by her attention to composition. Formal education has provided the artist with the many tools that guide her improvisational approach. The depiction of space in her work is remarkable; Brace's characters appear to have grown from and exist seamlessly with their environment. The notion of interconnectedness is present in Brace's establishment of the figure/ground relationship. The boundaries we perceive between things are mentally constructed, and with her paintings, Victoria Brace questions the value of that perception.
Those familiar with Brace's past works will undoubtedly notice a shift in the artist's color choices. While previous bodies of work have featured muted earth tones, this series of paintings is unified by more intense and saturated hues. Brace's vibrant jewel tones are visually arresting, and invite the viewer into an exploration of each painting. Her recent characters are handsomely rendered and rife with emotion. Brace is careful to allow the humanity of her figures to emerge. Often depicted during a private moment of reverie, these figures are open, expressive and without pretense. They do not pose, they simply exist. It is at this instant that the artist facilitates an introduction between the viewer and the character.
At the core of Brace's studio practice is a belief in the artist's role as a visual storyteller. The play of shapes, colors and light all work together to build a narrative. The stories that are suggested in Brace's paintings are open to interpretation. The viewer is not the passive receiver of information, but rather is asked to engage in a direct conversation with subject matter and content. The public is invited to join in that dialogue at The Art Spirit Gallery in November 2013.